A clogged toilet is one of the major inconveniences that a homeowner experiences. There are several reasons that may cause a clogged toilet, including insufficient water flow, leach line congestion, and flushing of non-flushable items.
While some minor clogs can be fixed using a plunger, frequent clogs that cause frequent blockage often require the assistance of a professional plumber.
At Ocean Plumbers, we have the expertise and equipment to remove all types of toilet clogs.
We always take time to determine the cause of the clog, its location and provide a lasting solution to prevent any future clogs.
Leach Line Congestion
The plumbing system of your house requires many components to work together to process sewage waste. When any of these systems do not perform up to their full efficiency, the toilet system can back up. A common cause of this is leach line congestion which causes the wastewater carrying pipes to drain slowly due to a buildup of fat, oil, or grease.
Call to get professional help for removing the leach line congestions in your toilet system.
Cracked Toilet Bowl
A crack in the toilet bowl can cause water leakage, damaging the surrounding floor. You may need professional assistance if the water has been leaking for a long time. Call Ocean Plumbers and to get the problem fixed.  We will determine the extent of damage done and provide a permanent fix to your toilet bowl.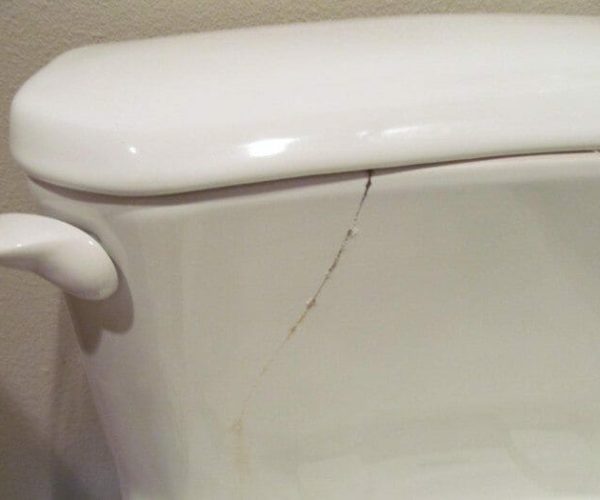 Flushing Non-Flushable Items
Toilets are designed to flush a few materials only that quickly dissolve in water. Flushing items like paper towels, q-tips, dental floss, cotton swabs, wipes amongst other objects, are not meant to be flushed down a toilet as they cause a constant backup in the toilet. No matter what has made way down the toilet, our professionals come equipped to clear out any debris that may have been accumulating down there.
Main Sewer Problems
Regular clogs in your toilet can be a result of problems in the main sewer line. Waste buildup can clog multiple fixtures in the main drain that can only be removed through professional help. Let us tackle any problem with your toilet clogging even if it means getting to the main sewer line.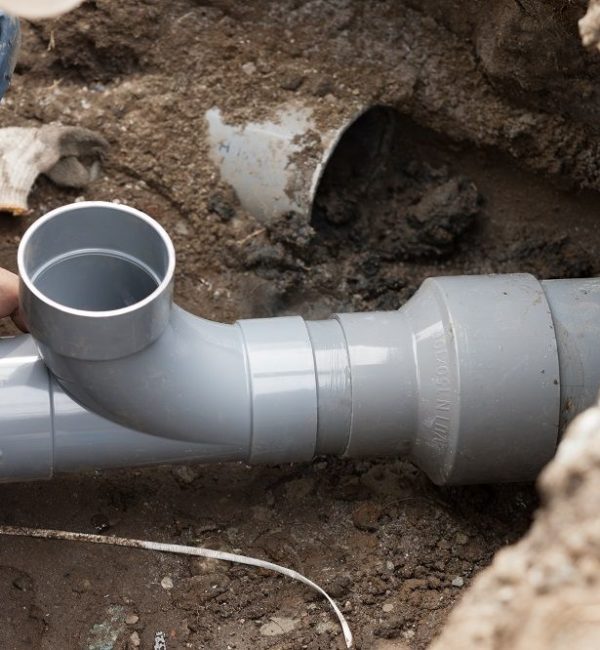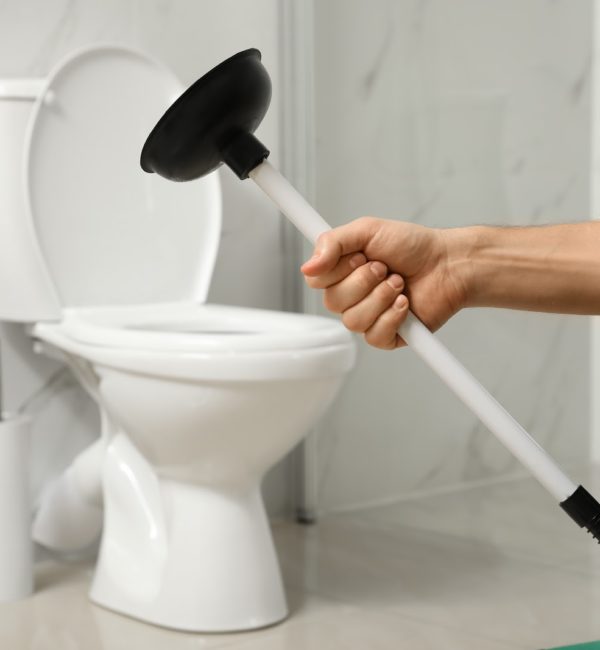 Old Toilet Design
If your bathroom has an old low-flow toilet design, there is a chance that it can clog your toilet more often. These early designs lack the required pressure to drain and resulting in frequent clogging.
In most cases, this may be avoided by limiting the use of toilet paper or other items that clog the toilet, however, if it does not seem to work, Ocean Plumbers can help you install a more up-to-date toilet to prevent any future clogs from happening.
24/7 Emergency Toilet Unclogging Service
A clogged toilet may occur at the most inconvenient times. With that in mind, we stand readily available 24/7 to help you when you need us most.
No matter you call us at 2:00 is or 2:00 pm, one of our technicians will be on your side right away to fix the problem and restore your convenience and peace of mind.
Call Us Now
No matter what the reason your toilet has clogged, reach out to us at (855) 336-2679 to get it fixed immediately.